Advocacy
The Rising Tide
70+ Park Supporters Work the Halls in Sacramento for CA State Parks
Originally Published: May 23, 2023 by CA State Parks Foundation [More Info]
On May 16, 2023, California State Parks Foundation hosted the 21st annual Park Advocacy Day. Nearly eighty park advocates, including members of CAMTB's Legislative and Government Affairs Team, traveled to Sacramento to express their support for state parks to legislators.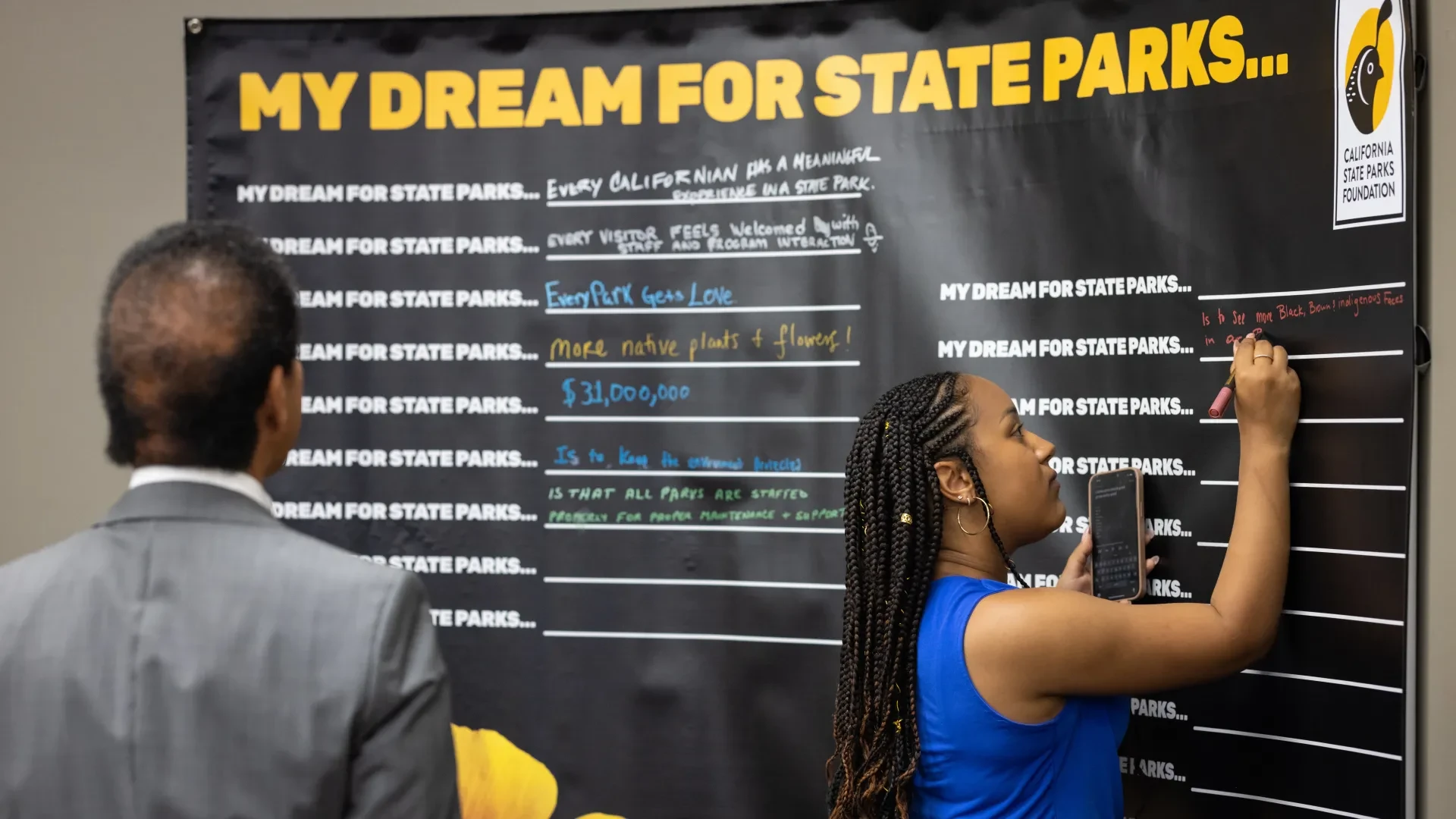 The group met in downtown Sacramento for a morning of learning before meeting with legislators in the afternoon. The day began with a warm welcome from California State Parks Foundation Executive Director, Rachel Norton, and with words from California State Parks Director, Armando Quintero. Quintero expressed gratitude for the work the California State Parks Foundation does on behalf of parks, especially in the face of a changing climate.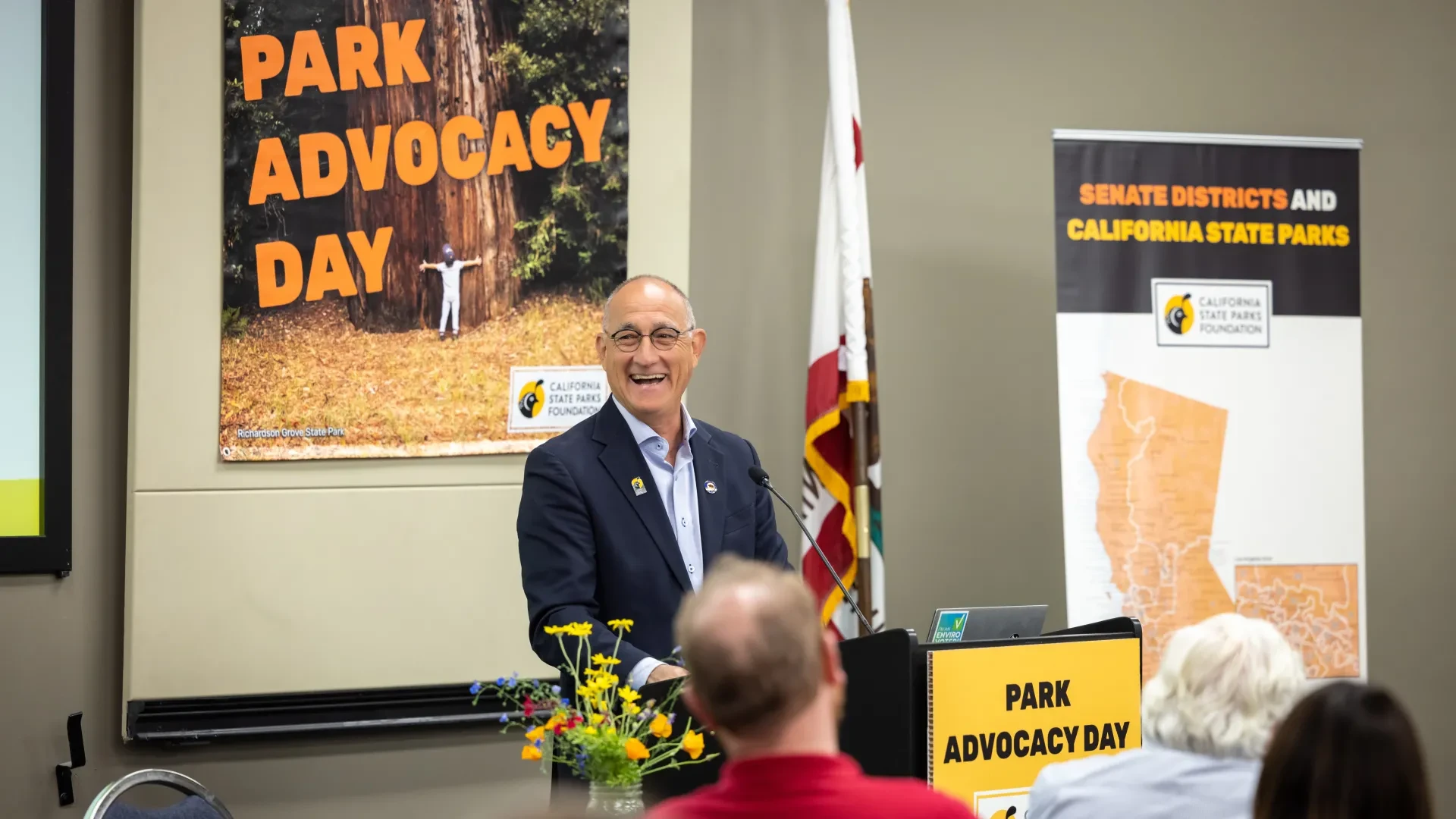 "I regularly, throughout the day, acknowledge that the work that is being done in parks is due to many people in the department, and many people like you," Quintero said. "We just couldn't do our jobs without you, and we couldn't be more grateful."
Next, Rachel Norton presented the 2023 Legislative Champion award to Senator Mike McGuire for his noteworthy efforts on behalf of state parks and his significant contributions to protecting, enhancing, and advocating for California's state parks. McGuire accepted his award in person, with a rousing speech on the importance of protecting our state parks.
"You are all on the frontlines of making sure that our state [parks] are more equitable and are more accessible. Budgets are value statements. If we value the work that you do, if we value the mission that you bring forth each and every day, we must invest in you. We must invest in the mission," Senator McGuire said, addressing the crowd of California State Parks Foundation staff, board, and partners. "Which is why we have to make sure we keep that $31 million invested within the state park system for deferred maintenance."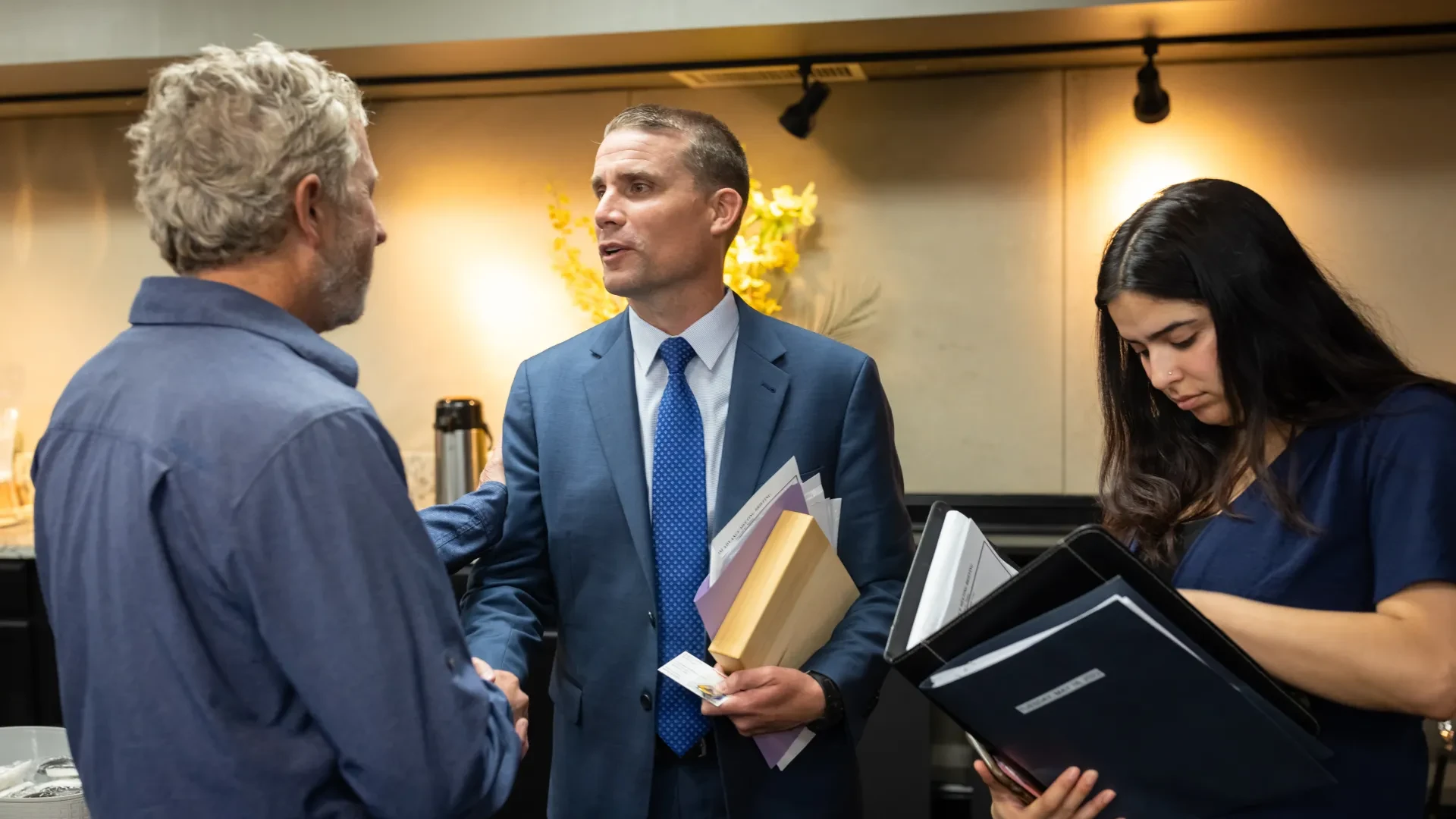 Next, Park Advocates heard from a panel of Environmental & Energy Consulting's Abigail Mighell; Principal Consultant to the Assembly Water, Parks, and Wildlife Committee, Keith Cialino; and Consultant to the Senate Committee on Natural Resources and Water, Catherine Baxter. The three discussed the current budget and political landscape in the Legislature, including newly released updates from the May Revision to Governor Newsom's proposed budget in January. The panel took questions from the audience of park supporters, who work or volunteer in a state park or a number of state parks.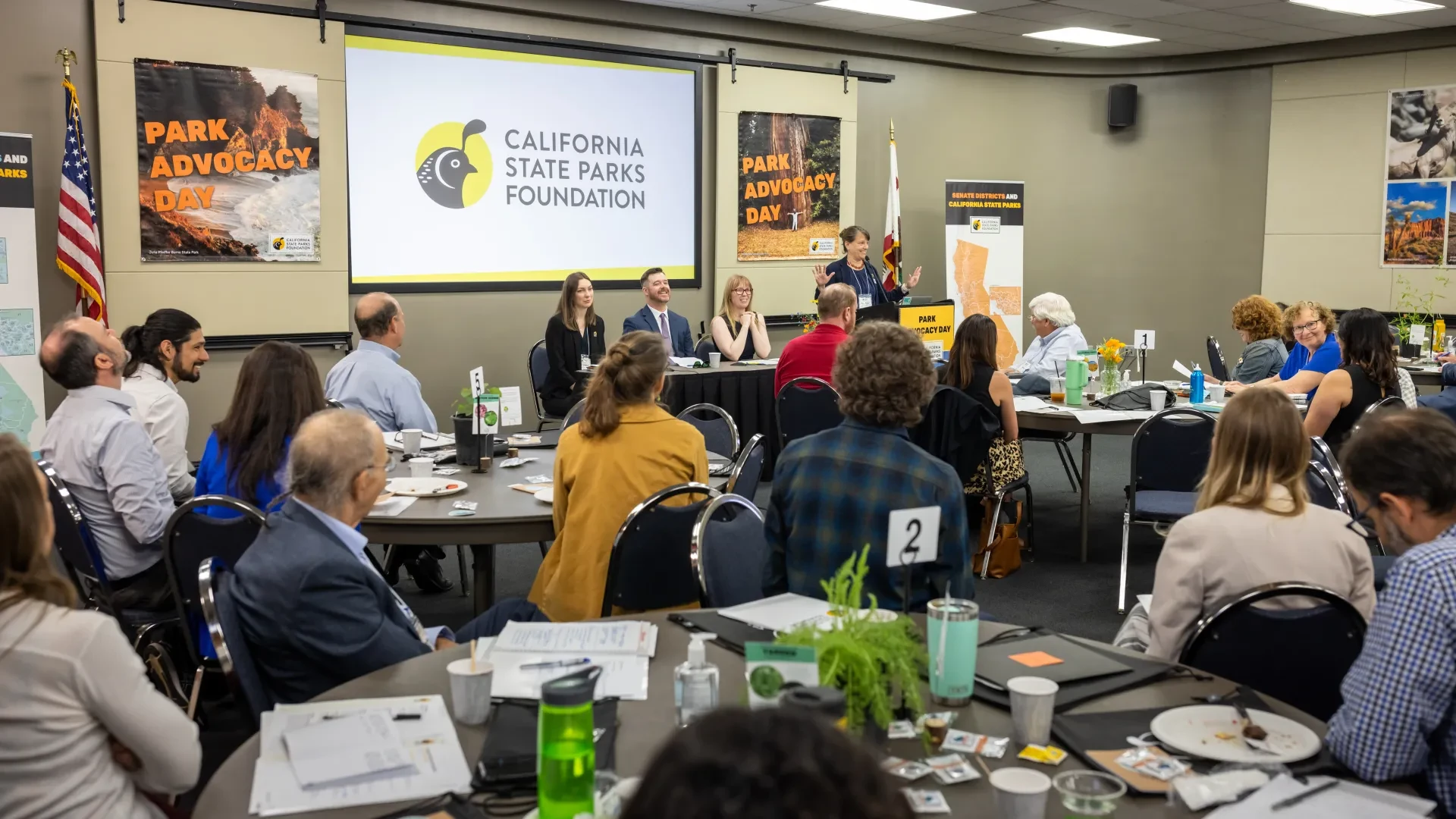 After a brief break, Abigail Mighell and Rachel Norton took attendees through the priority legislation and budget priorities in detail to prepare Park Advocates for their legislative meetings. This year, the two main bills discussed were our sponsored legislation. The first was Assembly Bill 1150, which would remove barriers to access by allowing state parks to waive the fees and paperwork for chosen nonprofit partners who run important programs like environmental education and nature-based learning in state parks. The second focus bill was Senate Bill 668, which would allow California State Parks to continue to work with the nonprofit partners that operate some state parks in perpetuity. We also focused on a few funding asks through bonds with Assembly Bill 1567 and Senate Bill 867. These bonds and budget items would help address the backlog of deferred maintenance at state parks, which only continues with each year of wear and tear. Read more about all of California State Parks Foundation's priority legislation here.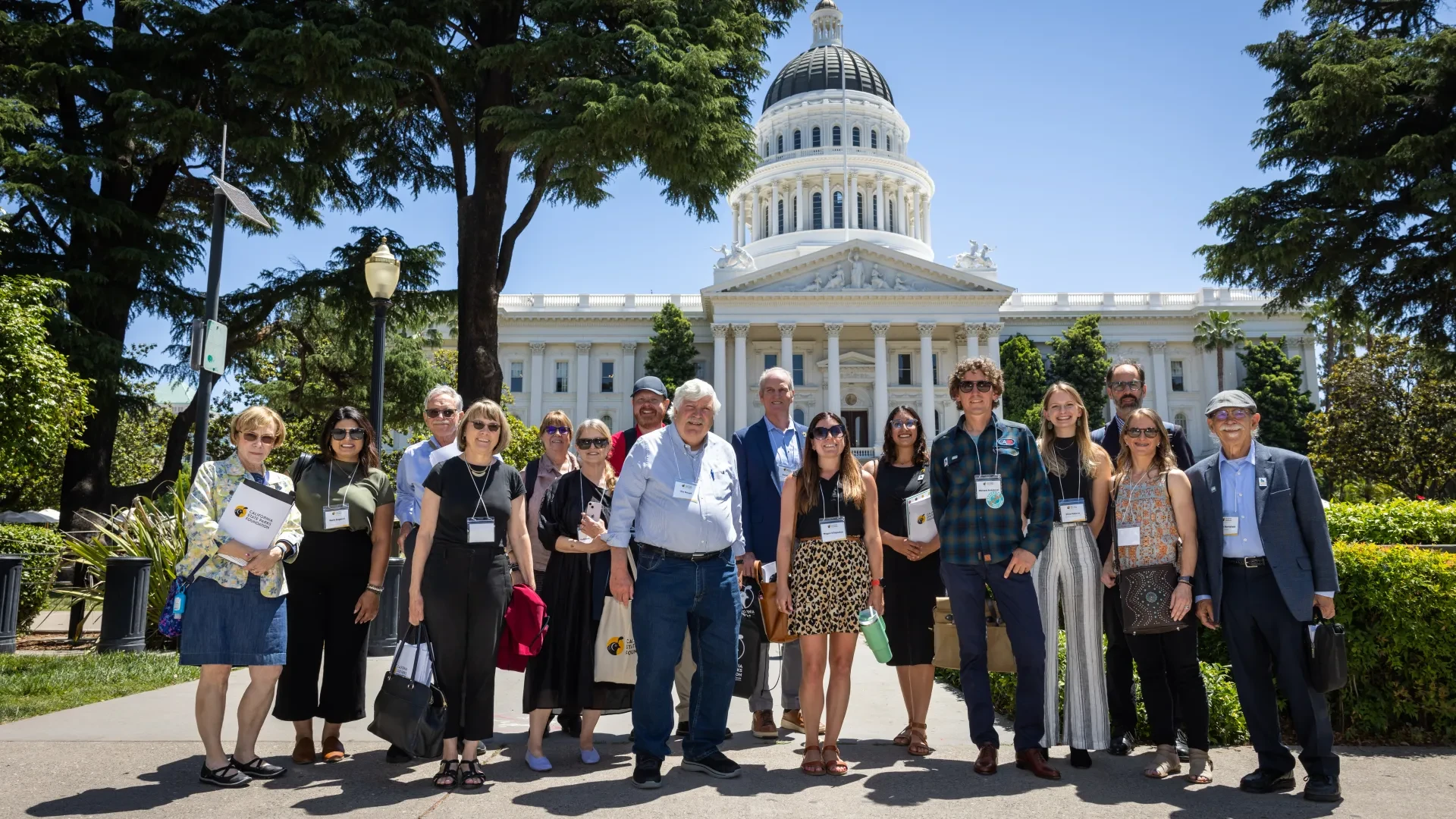 Park Advocates were happy to hear directly from two State Legislators who took the time to visit the morning session, Senator Bill Dodd, author of SB 668 and Assemblymember Eloise Gómez Reyes, Chair of the new Assembly Select Committee on State Parks. These park champions shared words of encouragement and praise for state parks and the work of the California State Parks Foundation.
"When you're surrounded by nature, it's good for the soul," Assemblymember Gómez Reyes said. "If it's good for our soul, it's good for everyone's. So, we have to figure out how to make it inclusive and equitable."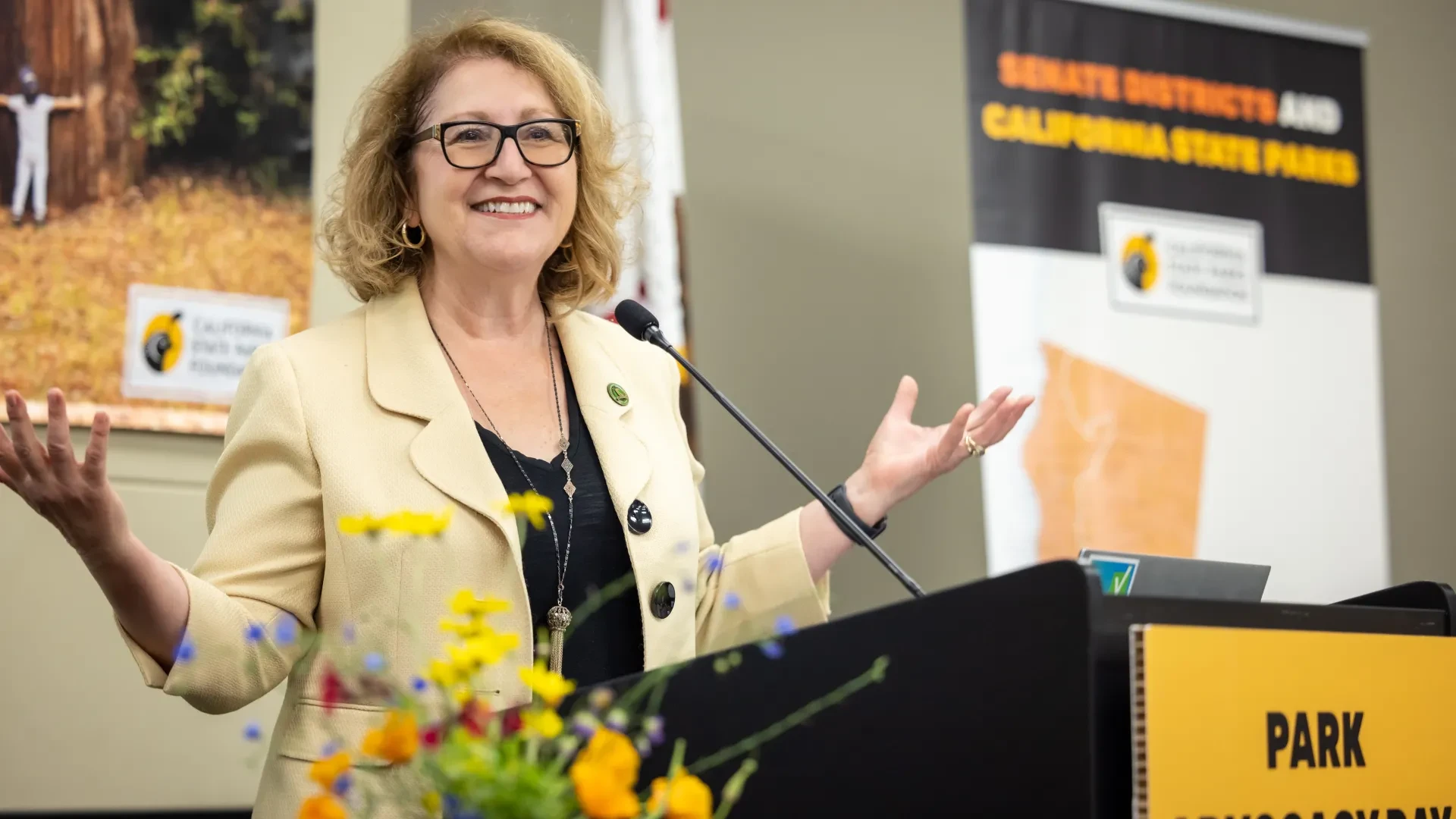 Before launching into legislative meetings, California State Parks Foundation Director of Philanthropy, Randy Widera honored Friends of China Camp with the 2023 Grassroots Champion award. Friends of China Camp is a wonderful living example of the importance of SB 668. Over a decade ago, when then-Governor Schwarzenegger proposed closing up to a third of the park system, Friends of China Camp was one of the first nonprofit organizations to take on a newly devised partnership model created by legislation sponsored by California State Parks Foundation in 2011 (AB42, authored by then Assemblymember Jared Huffman) as a park operator. Friends of China Camp now handles all operations and management and is committed to keeping China Camp State Park open and thriving for our community. The organization was represented by Executive Director Martin Lowenstein, who gladly accepted the award on behalf of his organization, and of the volunteers who make their work possible.
"It is enormously gratifying to have Friends of China Camp, and especially its volunteers, recognized by the California State Parks Foundation with the Grassroots Champion Award. China Camp's volunteers donate their resources of time, money, and expertise to help maintain and operate a state park unit in a way that, I hope, makes the California State Parks Foundation, California State Parks, and the local community proud," Lowenstein said.
After lunch, the teams set out for the Capitol Annex Swing Space to meet in person with approximately 60 State Legislators and drop informational packets off at the offices of the remaining 60 Assemblymembers and Senators. Each of California State Parks Foundation's 15 teams sat down with legislators to tell them about legislation introduced this year impacting parks, items in the state budget for parks, and the overall value of state parks for everyone.
"Seeing all our hard work come together for Park Advocacy Day was really fulfilling," California State Parks Foundation Communications Assistant and first-time Park Advocacy Day attendee Elise Matera said. "Something we'd been envisioning and preparing for months came to life in the energy and spirit of all the attendees and park lovers who joined us. I was so glad to be a part of making a change for parks."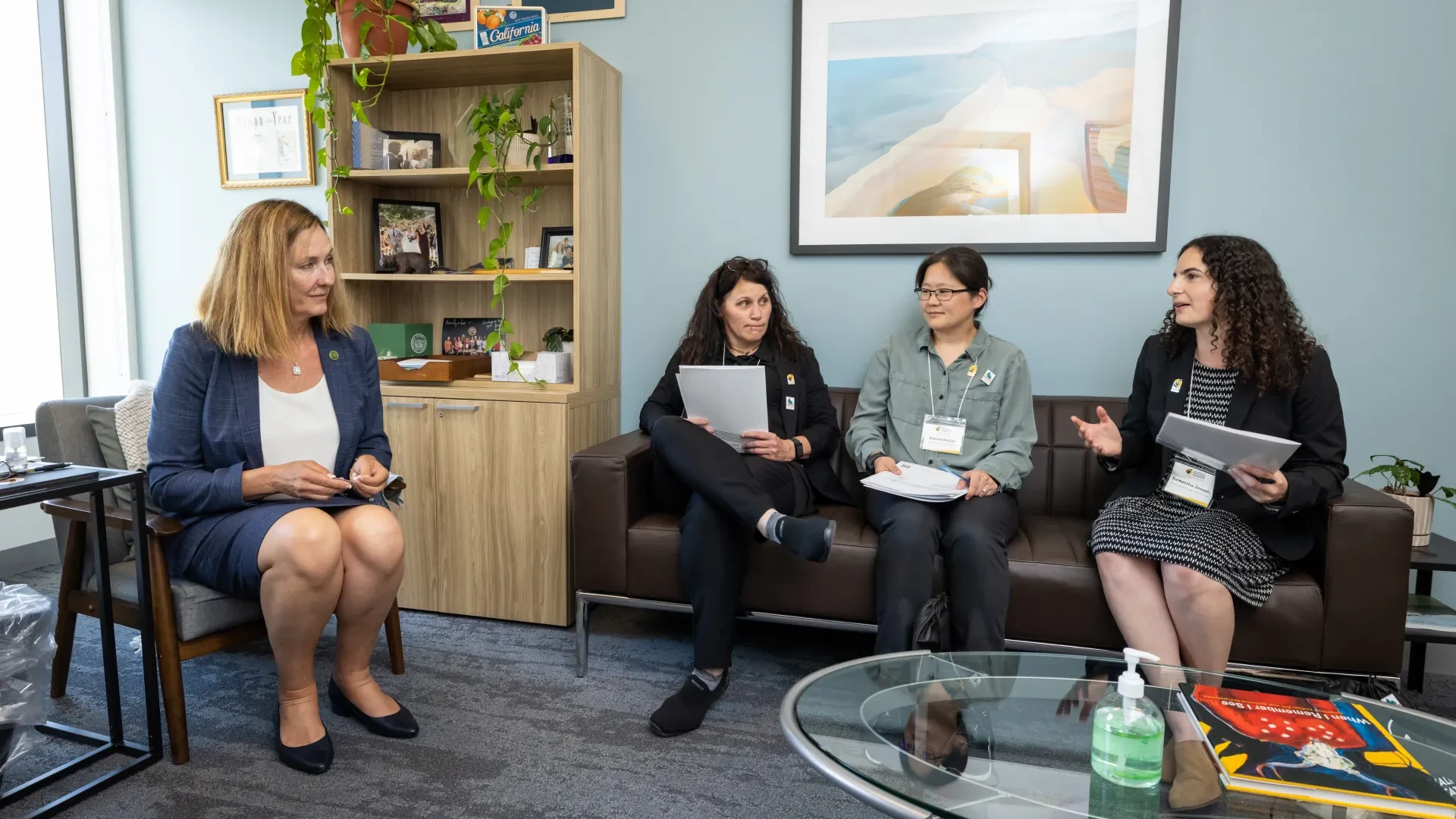 Finally, after a long day lobbying for parks, our Park Advocates met for a post-event reception to talk about their discussions with lawmakers, raise follow-up actions and questions, and celebrate their hard work and successes at the Capitol!
Advocating for state parks is a year-round commitment. If you would like to support our ongoing work in this space, please consider making a one-time or reoccurring gift to CAMTB.
Support State-Level Trail and Cycling advocacy today!